Fuentes de vídeo
85 Vistas
Kingdom 2019: 1x2
Episodio 5 y 6 juntos audio latino Final
Prince Chang and Mu-yeong arrive at Jiyulheon, where they make a horrific discovery. Seo-bi's story of what she saw eerily resonates with Prince Chang.
Paginas recomendadas para ver los Doramaniacas/os
●━━━━━━⋆⌘⋆━━━━━━●
╔════ ೋ ღღ ೋ ════╗
KOKO Dramas Asia
╚════ ೋ ღღ ೋ ════╝
Visita el Blog y el canal de Youtube de KOKO Dramas Asia
Blog Web de KOKO Dramas Asia
Canal de YouTube de KOKO Dramas Asia
●━━━━━━⋆⌘⋆━━━━━━●
Recomendación de Canales de Youtube para ver
Si tienes una canal de youtube un blog o pagina. Y quieres que aparezca en todas nuestros enlaces solo envía un correo a boixc121@gmail.com
Muchas Gracias por visitar el canal no te olvides de ayudarnos a compartir.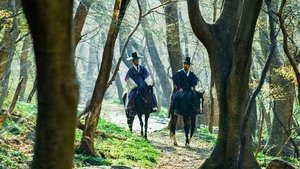 Jan. 25, 2019