Temporadas y episodios
1
Temporada 1 Sep. 18, 2017
Sinopsis
A man desperately wants to be «real,» so he puts on a «real» mask. A woman wants to be loved so much that she throws out her younger sister and replaces her. The drama shows the struggles of these two, man and woman, who look for ways to find true happiness in their lives.
Paginas recomendadas para ver los Doramaniacas/os
●━━━━⋆⌘⋆━━━━●
╔════ ೋ ღღ ೋ ════╗
KOKO Dramas Asia
╚════ ೋ ღღ ೋ ════╝
Visita el Blog y el canal de Youtube de KOKO Dramas Asia
Blog Web de KOKO Dramas Asia
Canal de YouTube de KOKO Dramas Asia
●━━━━⋆⌘⋆━━━━●
Recomendación de Canales de Youtube para ver
Si tienes una canal de youtube un blog o pagina. Y quieres que aparezca en todas nuestros enlaces solo envía un correo a [email protected]
Muchas Gracias por visitar el canal no te olvides de ayudarnos a compartir.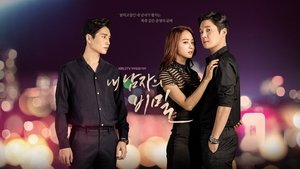 Fecha de primera emisión
Sep. 18, 2017
Última transmisión
Sep. 22, 2017
Duración media
40 minutos